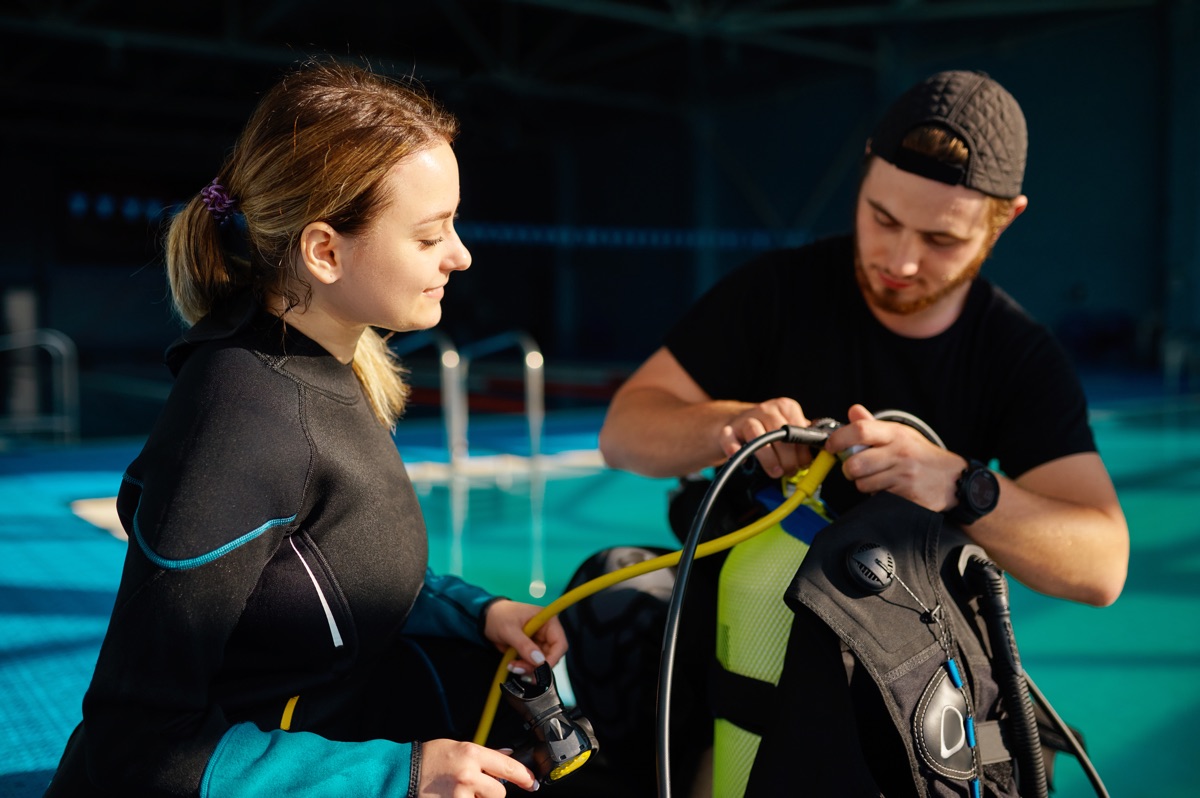 Why train with The Dive Shop?
Why train with The Dive Shop? We have instructors with over 40 years of experience. We teach to the highest standards in the industry thus ensuring our students not only attain certification, but are also comfortable in the water and with the equipment.
SCUBA Educators has been certifying divers for over 60 years. Born out the YMCA SCUBA program, SCUBA Educators still teaches to the same quality standards set-out by the YMCA program.
International Training (TDI/SDI/ERDI/PFI) offers world-leading courses for beginner and advanced divers alike. SDI covers the full range of recreational diving, while TDI offers technical training from Nitrox diver all the way to decompression and rebreathers.
No one cares more about diver safety than Divers Alert Network (DAN). For over 40 years DAN has been the centre of safe diving and diver health. DAN also offers reasonably priced evacuation and chamber insurance.
We chose these organizations based on their history and dedication to high standards and safe diving. If you want more than just a piece of paper, if you want peace of mind and the proper skills, then you want to train with The Dive Shop.
Learn SCUBA from the best in the business.