About The Dive Shop
Started in 1986, The Dive Shop has been continually operating in Kingsville for over 30 years.
We are the oldest continually running dive shop in Southwestern Ontario.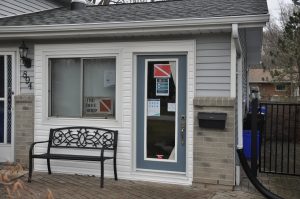 Art Vermette started The Dive Shop because he loved SCUBA and wanted to contribute to the local SCUBA community. Art has spent the last 34 years ensuring that divers have access to quality gear at affordable prices. He has been, and continues to, train new divers under first the YMCA, and now the SCUBA Educators banner.
Matt Vermette began his diving career in 2013, and as of January 2020 has taken over day-to-day operation of the The Dive Shop. Art continues to teach and be a big part of everything we do.